Taper Candles 4 Pack - Orange
Our new Taper Candles come in a pack of 4 and are available in great colors at affordable prices. They have an elegant 'all-purpose' length of 10 inches and a burn time of approximately 8 hours. These candles are designed to match perfectly with our new Rocket and Macaroni candle holders. Available in orange, lavender, cream, and black.
Available mid-October.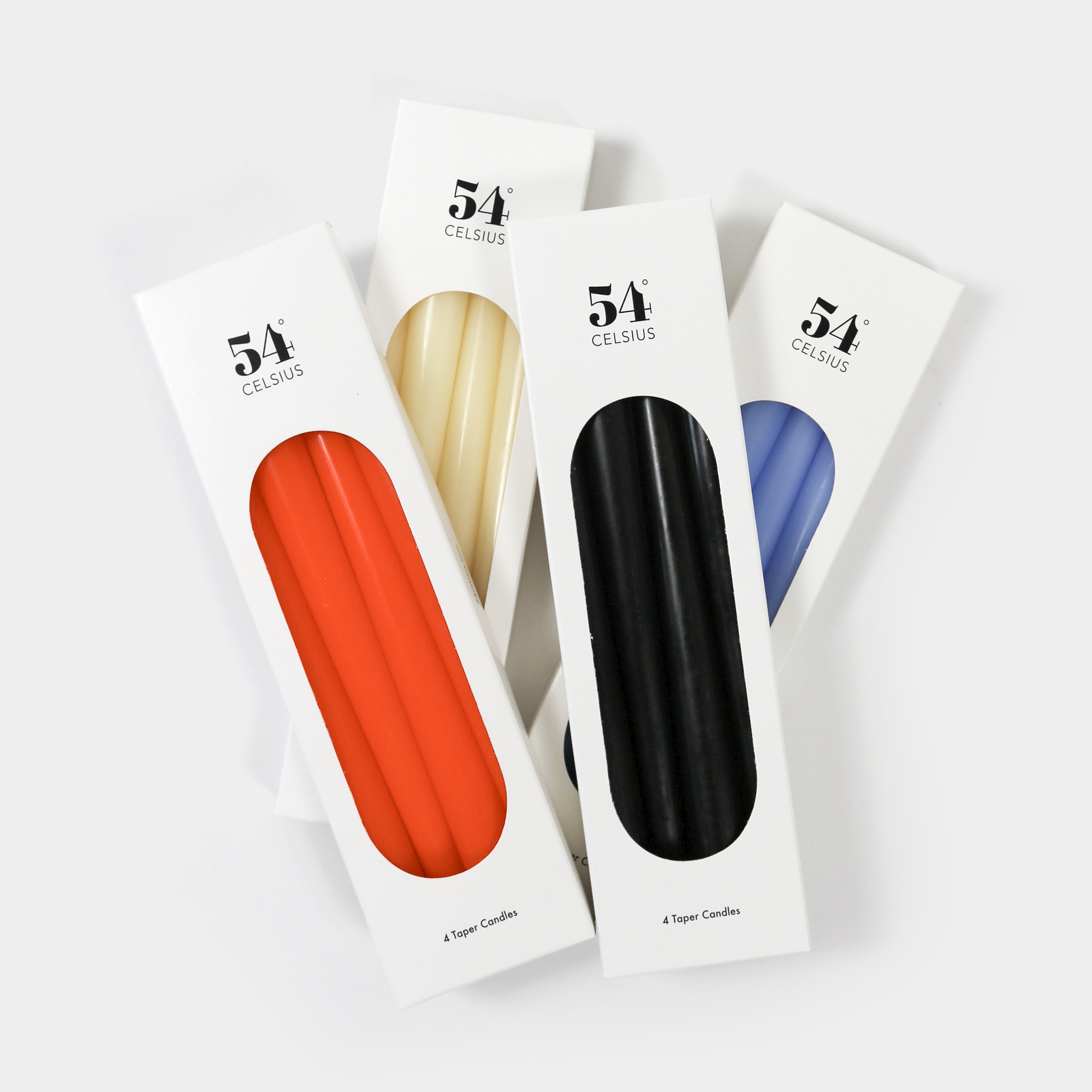 Product Information
Fits a standard 7/8" (22mm) candle holder
Packaging: Comes in a beautifully designed gift box