Thin Beeswax Candles - Natural
100% Pure Beeswax candles with a braided cotton wick. Each candle is hand dipped. Some uneven or natural marks may occur during the production process.
Candle holder not included.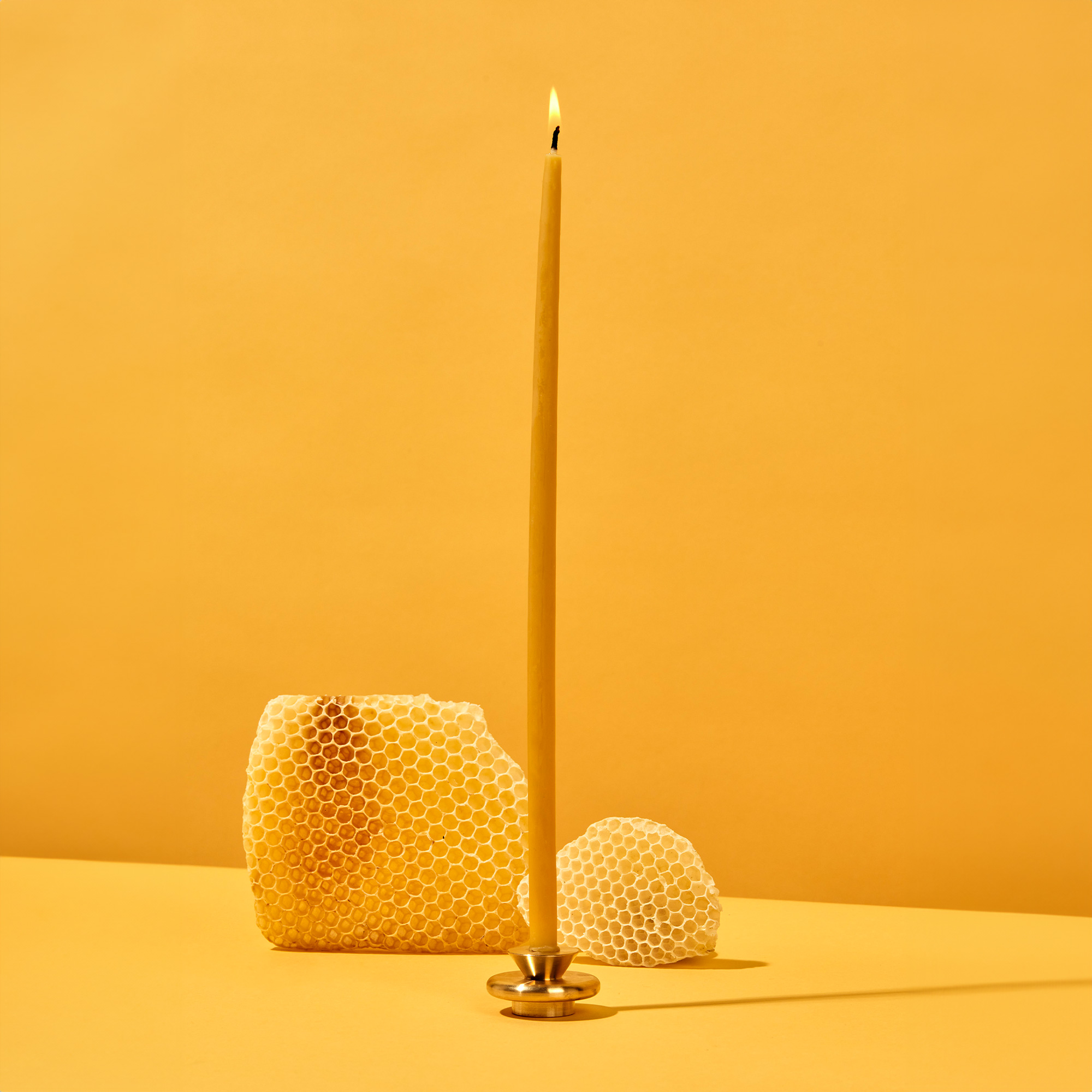 Product Information
Size: Diameter: 3/8", length: 12"
Burning time: 2.5 hours
Bundle contains 7 candles
Packaging: Comes in a beautifully designed eco-friendly gift box
Hand dipped in USA
Designed by Icelandic designer Thorunn Arnadottir
About the designer
Thorunn Arnadottir is the creative director and co-founder of 54°Celsius. Thorunn's multi-disciplinary work is driven by curiosity and interest in exploring everyday objects from a new perspective. She holds a MA degree in Design Products from Royal College of Arts and BA from Iceland Academy of the Arts.