I Got This! - Everyday Emergency Candles, 4 pack
Life is a bumpy road. Tap your inner superhero and leap over those bumps with verve, wit, and style. 
"I Got This" candles tackle your normal emergency candle situation such as: There go the freakin' lights! / Instant romance for first date jitters / Camping with a dead flashlight / Cookout on a small patio with a tiny table / A picnic in the park at midnight / No make-up, no problem / A long bath in dim light / Post-Apocalypse ambiance... to name a few!
Lightly scented with a trusty sandalwood - a superhero scent if there ever was one. Bruce Wayne would approve.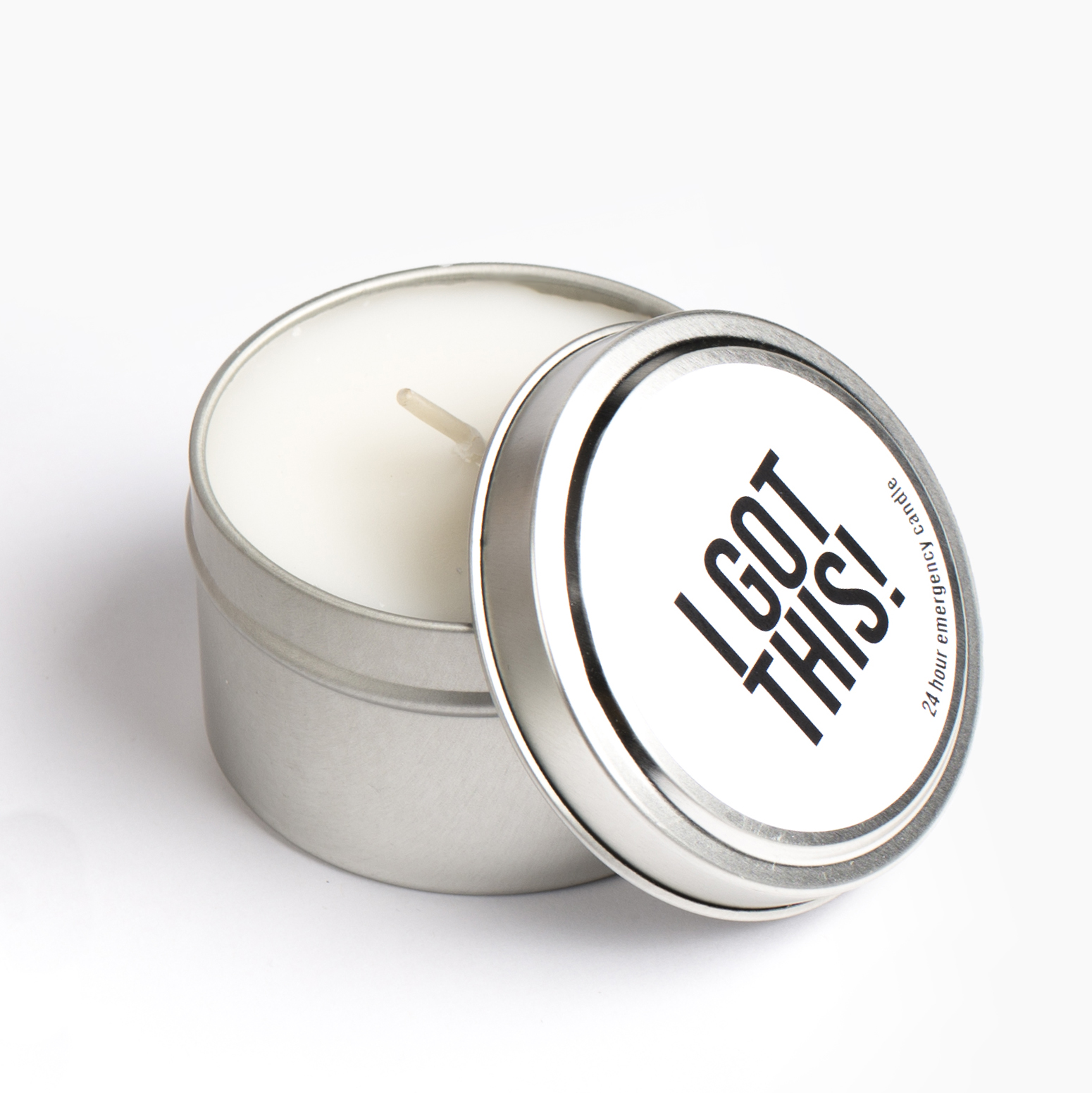 Product Information
Pack of 4 candles
Dimensions per candle: 3" diameter x 7.5" length (7.5 x 19cm)
Burning time: Approximately 24 hours per candle
Materials: Vegetable wax, cotton wick and aluminium can
Scent: Lightly scented with Sandalwood
Packaging: Comes in a beautifully designed eco-friendly gift box
Certified to meet US and EU candle safety standards
Handmade in the USA